4 months ago · 1 min read
Automatic Passenger Counting in Buses
Being one of the safest street vehicles, buses have high relevance for mobility. Depending on the type, buses cover various functions. Transit buses are used to connect cities and towns or within cities to increase the covered area of metros and trams. Coaches on the contrary are used for long distance journeys.
Accurate passenger counting is important for various reasons:
Schedule optimization and route planning

Revenue estimation and distribution
Isarsoft utilizes security cameras in buses to provide the required information.
Depending on the camera type installed Isarsoft provides the computation on the camera or on an additional device which is installed inside the bus.
The results from people counting are transferred via LTE to Isarsoft servers where they are visualized inside the Isarsoft dashboard.
If you have questions on how our solutions could be applied to your specific use case, do not hesitate to contact us.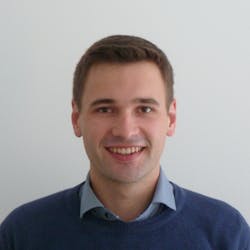 Oskar Haller
CEO & Co-founder
Got Questions?
Our #1 core value is customer service.