7 months ago · 3 min read
Automatic Passenger Counting in Buses
Being one of the safest street vehicles, buses have high relevance for mobility. Depending on the type, buses cover various functions. Transit buses are used to connect cities and towns or within cities to increase the covered area of metros and trams. Coaches on the contrary are used for long distance journeys.
Accurate passenger counting is important for various reasons:
Schedule optimization and route planning

Revenue estimation and distribution
Isarsoft utilizes security cameras for automatic passenger counting. In addition to accurate passenger counting, the intelligent software can also provide additional information such as:
Occupancy of the entrances by prams and bicycles

Vandalism and graffiti detection

Dirt detection to adjust the cleaning intervals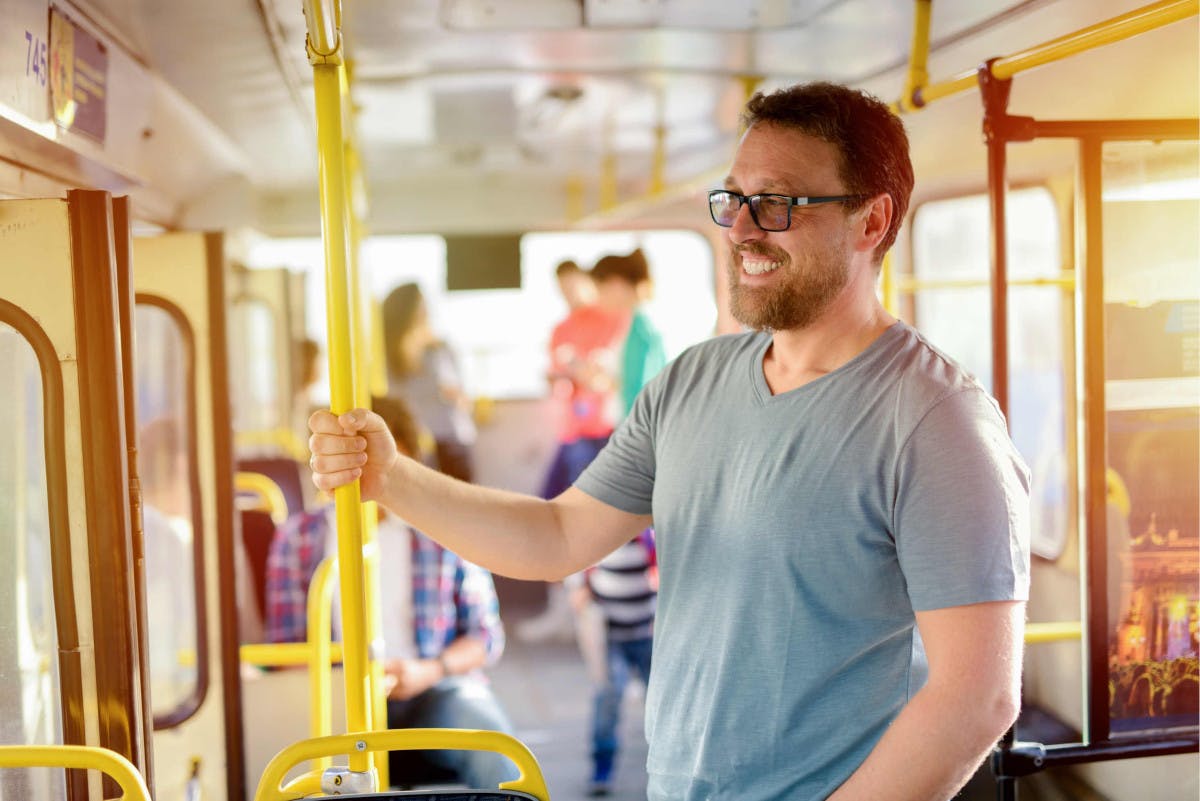 The cameras in the vehicle can be evaluated in two ways. Either directly on the camera (smart camera) or with a smart box. The people counting results are then transferred out of the vehicle via GSM or LoRaWAN to a server and visualized and processed in the Isarsoft dashboard.
Smart Vehicle Cameras
Smart vehicle cameras have the software running directly inside the device. Similar to conventional cameras, the video data can be saved on a recorder in the vehicle. The counting data is combined with geodata from the on-board unit (OBU) and sent as metadata from the camera to the gateway for transmission to the server.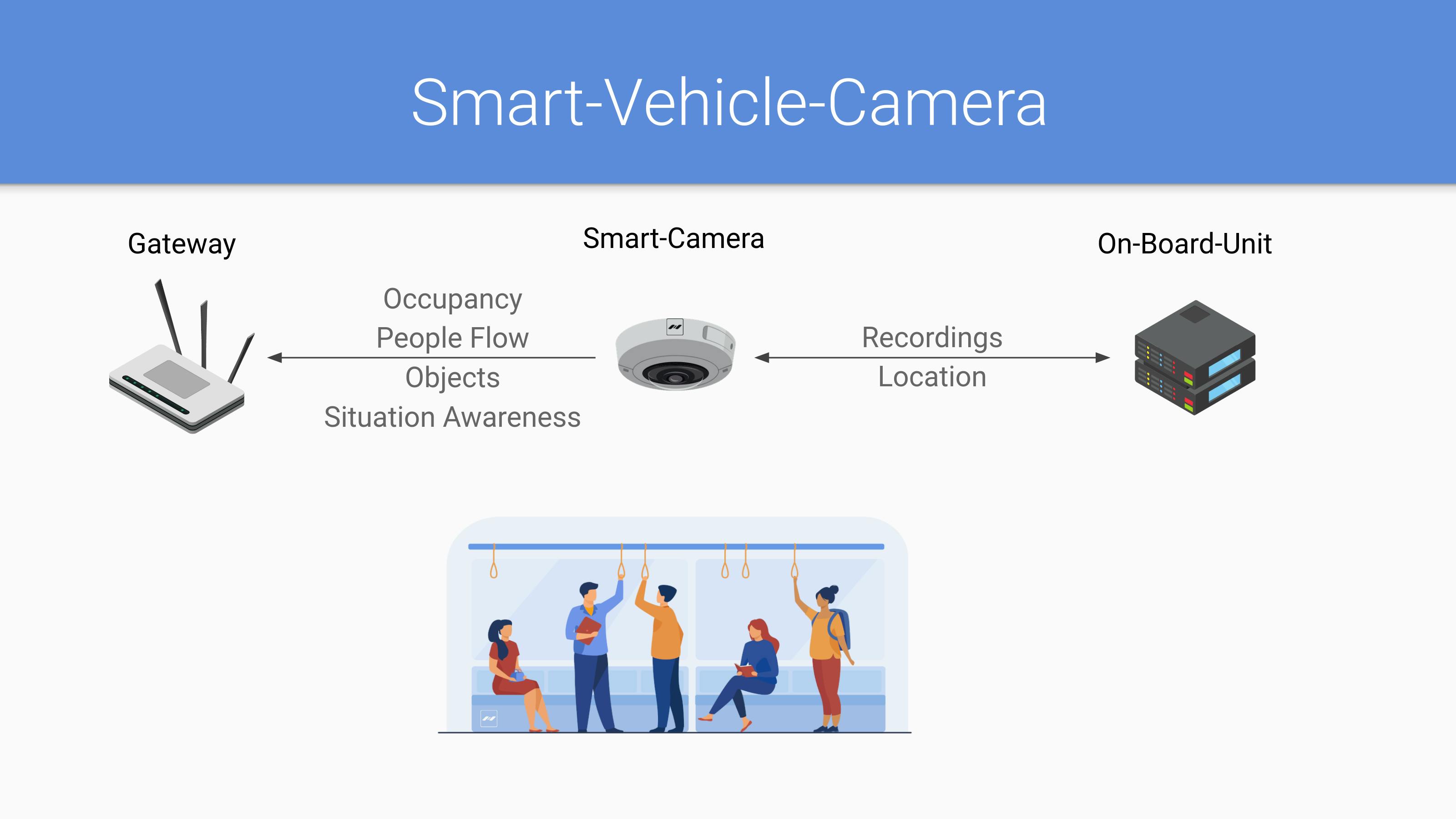 The smart camera differs from a conventional camera through a more powerful chip that supports applications based on artificial intelligence (AI).
Smart Box
The smart box is an alternative to the smart camera, which makes sense especially with existing cameras. Added to the vehicle, the smart box processes the image streams from the existing cameras. After connecting with the location information of the OBU, the data is forwarded to the gateway.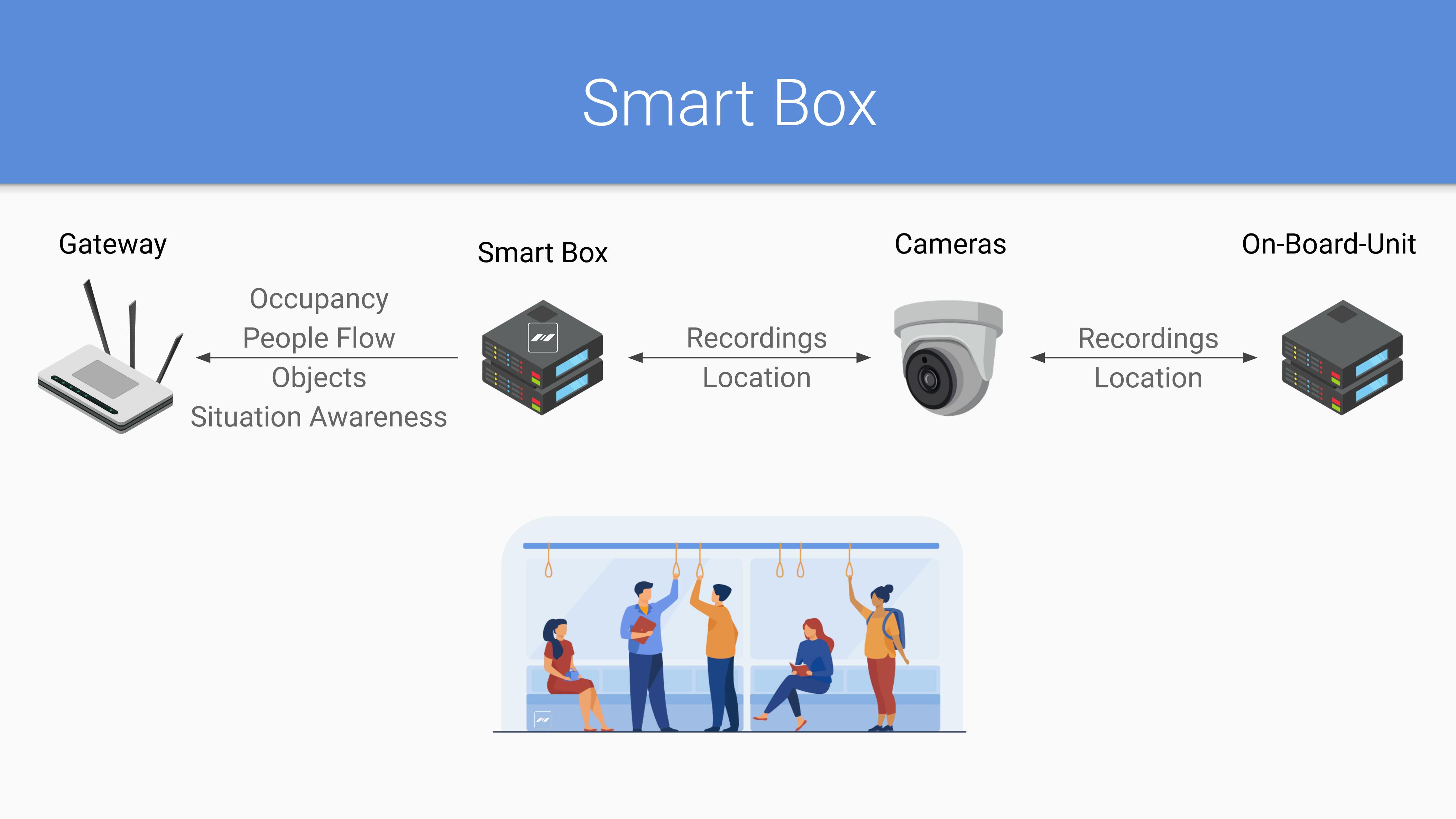 Technology
Isarsoft uses artificial intelligence (AI) to evaluate the cameras. Being trained on thousands of images, the Isarsoft AI is able to achieve a level of accuracy comparable to humans. The following sample video shows how the evaluation looks in practice:
Hardware
Isarsoft cooperates with powerful partners for the installed hardware. Many years of experience in dealing with AI and image processing can guarantee that the hardware is optimally designed for the type of application.
Privacy and Security
The approach described in this article uses image processing in the vehicle, i.e. no pictures leave the vehicle. Furthermore, no personal data is saved. The images from the camera are processed within a few milliseconds.
Benefits
The advantages of camera-based passenger counting are obvious. Since cameras are often necessary for security reasons, there is no need to install expensive 3D sensors. In addition to the savings, cameras offer outstanding analysis capabilities that go beyond those of traditional sensors.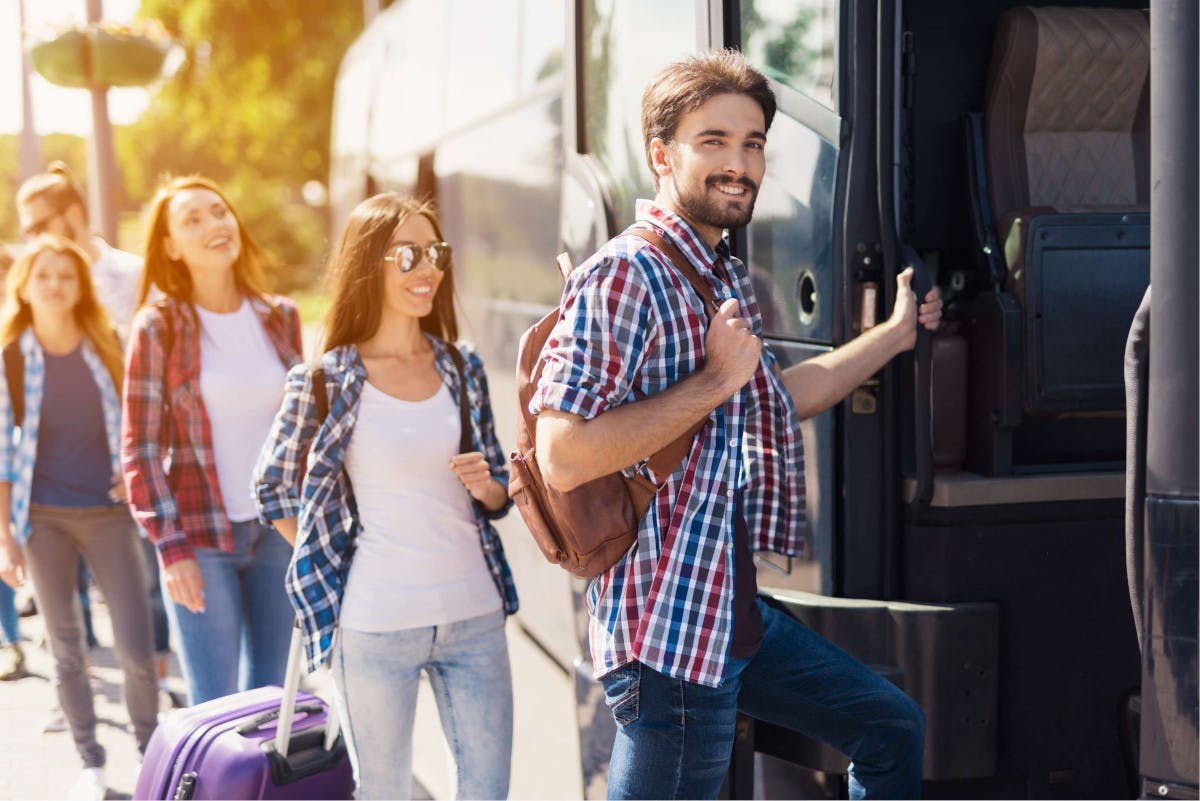 If you have any questions about how Isarsoft solutions can be applied to your specific application, please contact our sales team at moc.tfosrasi@selas.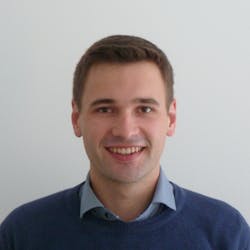 Oskar Haller
CEO & Co-founder
Got Questions?
Our #1 core value is customer service.