7 months ago · 2 min read
IT-TRANS: December 01-03 2020 Karlsruhe Germany
We hope you enjoyed IT-TRANS 2020 as much as we did. In case you haven't got the chance to visit our virtual booth you can view our talk again on YouTube:
About Isarsoft
Isarsoft offers public transport providers the opportunity to evaluate passenger flows in vehicles and stations precisely and in real time using standard camera systems.
As existing camera systems can be used as sensors, solutions can be provided fast and cost effective.
Arguments that distinguish our software:
In addition to passenger counting, other objects such as bicycles are counted.

A modern API enables integration into existing systems.

We offer high flexibility through on-edge, on-premise or even cloud solutions.

About IT-Trans
IT-TRANS is one of the MUST-GO-TO events for decision-makers in public transport companies.
The progressive digital transition changes our everyday life and redefines the way we live and move. The public transport industry also embraces new technologies to create more customer-friendly, more secure, and more efficient services.
Since its first show in 2008, IT-TRANS has offered a platform for decision-makers to foster the digitization of public transport and to present and learn about recent innovations.
Schedule a meeting
Schedule a meeting by contacting us through our contact form or send an email to moc.tfosrasi@selas.
We usually respond within 24 hours.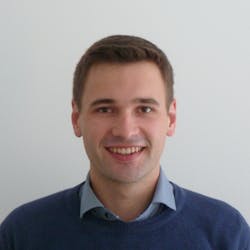 Oskar Haller
CEO & Co-founder
Got Questions?
Our #1 core value is customer service.