6 months ago · 1 min read
Webinar August 11: Restarting Public Transport
Public transport providers face the challenge of resuming their services, although there is still no cure or vaccination against Covid-19. In this Webinar hosted by IT-TRANS we present how our video-analytics solutions help to improve customer satisfaction in the current situation.
The webinar took place on Tuesday, 11 August, 2020. Please find the recorded version of the webinar below.
If you have questions regarding the content of the webinar or the featured solutions do not hesitate to contact moc.tfosrasi@selas.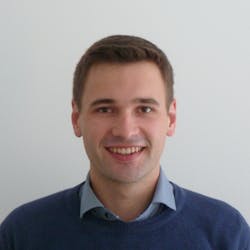 Oskar Haller
CEO & Co-founder
Got Questions?
Our #1 core value is customer service.